Case XX Kickstart Star Spangled Banner Natural Bone Trapperlock Stainless Pocket Knife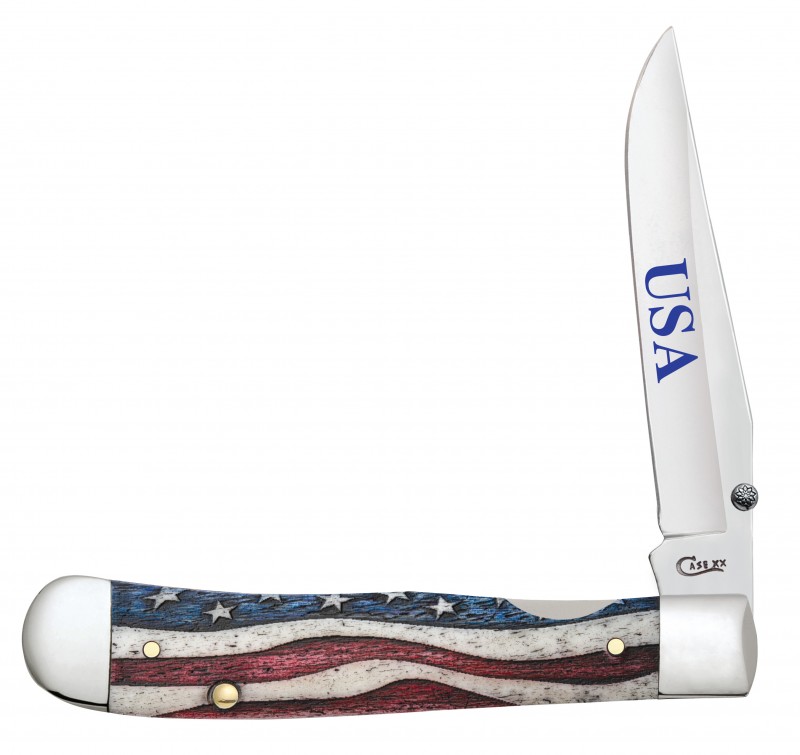 Case XX Kickstart Star Spangled Banner Natural Bone Trapperlock Stainless Pocket Knife
Made in the U.S.A., this Trapperlock pocket knife is made of Tru-Sharp Surgical Stainless Steel and Natural Bone Handle.
This Kickstart Series W.R. Case & Sons Cutlery Co. CASE XX 64139 , CA64139 TRAPPERLOCK STAR SPANGL is U.S. Flag .
6154AC SS 02120
Beautiful CASE XX Trapperlock Natural Bone Handle the U.S.A.
CASE XX 64139 , CA64139 TRAPPERLOCK STAR SPANGL 6154AC SS      Kickstart Series U.S. Flag It is new and never been used, sharpened or carried. It is 4 1/8 inches long closed.  The blade material is Tru-Sharp Surgical Stainless Steel with USA etching. The handle is Star Spangled Banner embellished Natural Bone with Pocket Clip.
The bolsters are highly polished Nickel Silver. It comes with a Lifetime Warranty. .